Monday, Wednesday, Friday:
8:00 am – English
Tuesday, Thursday:
8:00 am – Italian
Wednesday:
6:30 pm – Vietnamese
SATURDAY:
5:00 pm – English
7:00 pm – Vietnamese
SUNDAY:
9:00 am – Italian
11:00 am – English
5:00 pm – Vietnamese
Click above to watch LIVE or RECORDED mass.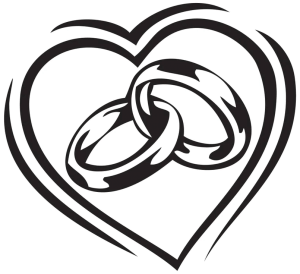 Are you celebrating your
25th, 30th, 35th, 40th, 45th, 50th,
55th, 60th, 65th, 70th or over
Wedding Anniversary this Year?
On Sunday, July 17th at the 9:00 a.m. Mass, St. Jane Frances is planning a special liturgy for all couples who are celebrating one of the significant anniversary dates in 2022 listed above. All couples who attend are invited to a celebratory breakfast in the parish hall following the Mass.
The deadline to register is Monday, July 11th. Please contact the parish office for details on registering by telephone: 416-741-1463 or via email: office@stjanefranceschurch.ca.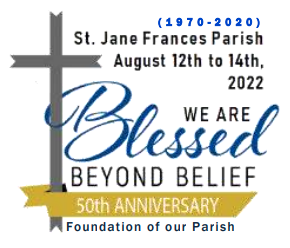 St. Jane Frances Parish
~ 50th Anniversary ~
Celebrate with us from August 12th to 14th
Details coming soon!
ROOF REPAIR PROJECT
THANK YOU TO ALL WHO DONATED!
Our financial goal has been reached and the roof replacement has been completed.