COVID-19 Pandemic
In light of the present situation regarding the coronavirus (COVID-19) worldwide, our primary concern is the spiritual and physical health and welfare of the faithful and of all those who serve at our parishes, recognizing that we also have a duty to care for the community at large and the most vulnerable among us.
While challenging days remain, we must also recognize the opportunity to be truly present to one another and to care for those who are struggling. These moments of uncertainty call each one of us to renew and amplify our Christian commitment to prayer, reflection and helping others. May we continue to pray for all those infected with COVID-19, those caring for the sick and for one another.
May God bless you always.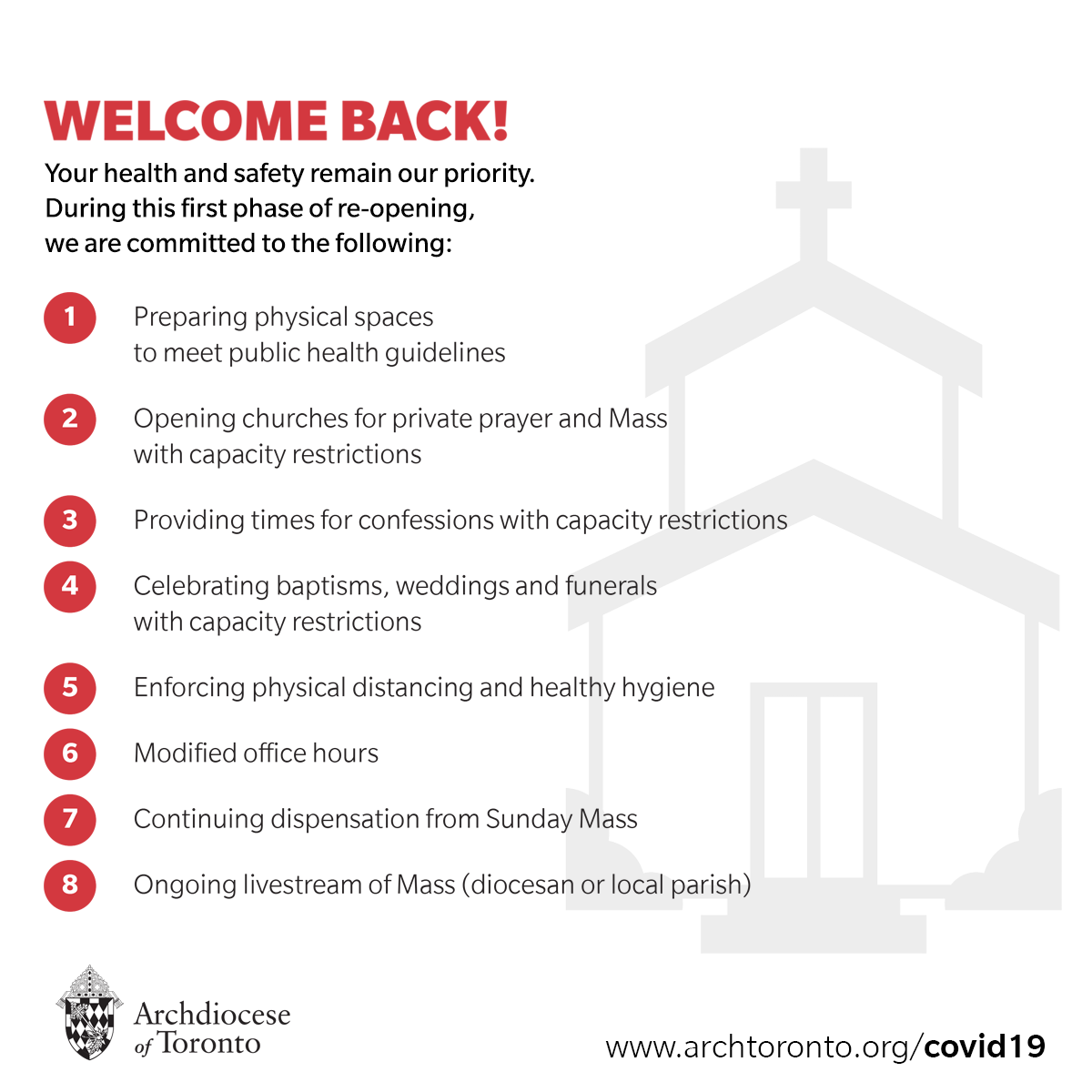 Attending Mass
Due to social distancing requirements, seating in our church will be limited for all Masses. Therefore, you are asked to contact our parish office to reserve your place for the weekend Mass you wish to attend.
Reservations will be taken by telephone or via email, on a first-come, first-served basis from Monday to Friday, 10:00 a.m. to 5:00 p.m.
We will require your name, address and telephone number as well as the names of all who will be in your group. Please note that only family members living in the same household may sit together in the church, all others must observe social distancing rules.
To make a reservation please Contact Us (Click Here)
Dispensation
Cardinal Thomas Collins continues to provide dispensation from the Sunday Mass for those who may not be able to attend for health reasons or due to capacity restrictions.
Our parish currently live-streams all daily and weekend Masses. To view our Masses online, please Click Here.